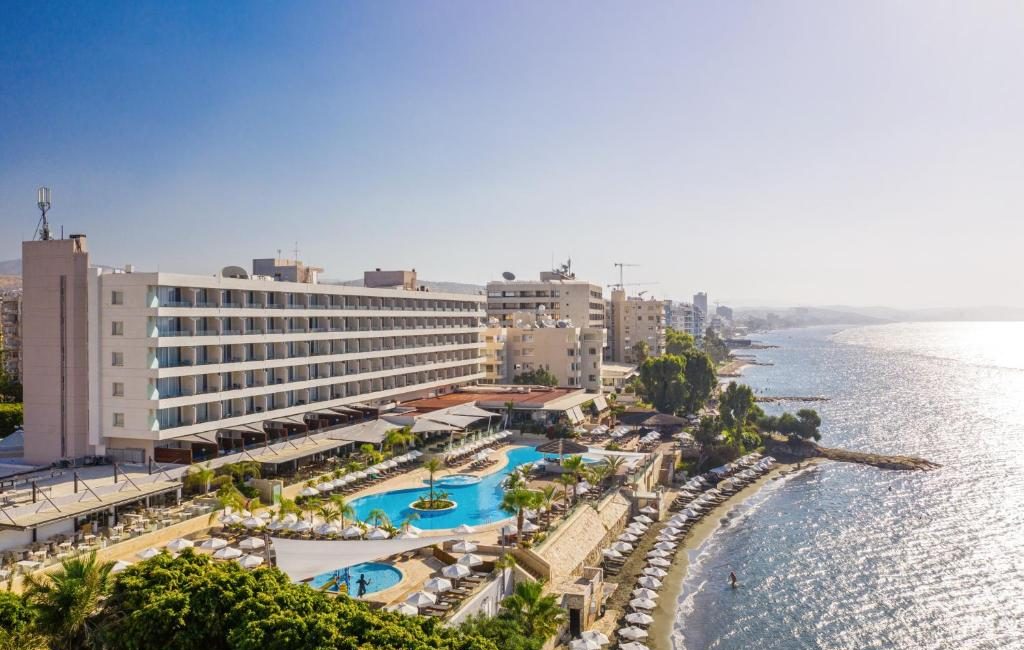 This beachfront luxury hotel in Limassol Town, Cyprus, is situated just 5 km from the Amathus archaeological site. Renowned for its superb cuisine, the hotel offers 2 floodlit tennis courts and a sauna. Rooms feature balconies with views of the Troodos Mountains or the Mediterranean Sea.
The accommodations at Royal Apollonia by Louis Hotels boast modern furnishings and spacious floor-to-ceiling windows. Air-conditioned from May to October, rooms are equipped with satellite TV, tea and coffee facilities, slippers, bathrobes, a hairdryer, and a minibar. Complimentary WiFi is provided.
Guests can enjoy free umbrellas and sun loungers on the beach, along with three swimming pools: an indoor pool, a 523 m2 main freshwater pool, and a heated children's paddling pool with water games from November to April. Relaxing massages and aerobics classes are available.
Dining choices include the Japanese a la carte restaurant Akakiko, the International Aura Dining, and the Alati Greek Flavours restaurant. The seasonal Indigo swim-up bar offers daytime snacks, drinks, and cocktails, while the indoor Luna lounge is perfect for drinks.
The hotel is conveniently located 5 km from the center of Limassol and the Cyprus University of Technology. Larnaca International Airport is 68 km away. Bicycle and car rental, as well as free on-site parking, are provided by the hotel.