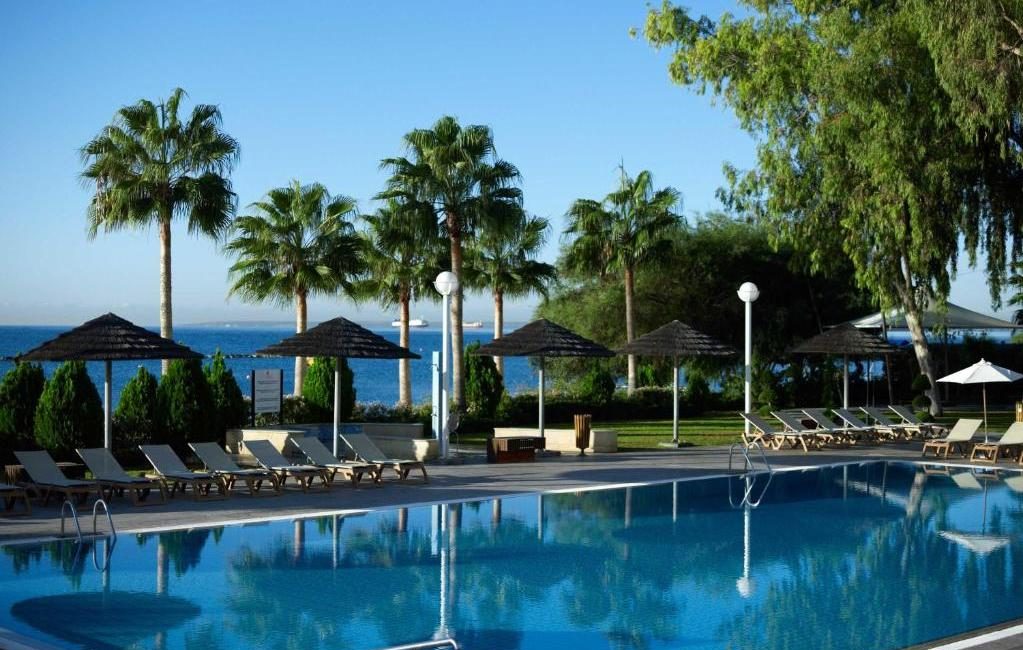 Situated in the serene backdrop of Limassol, this 4-star holiday resort offers a tranquil escape with its prime beachfront location. Bask in the radiant sun either on the beach itself or within the expansive outdoor swimming pool.
Experience the inviting warmth of Cyprus as you leisurely sip on a cocktail at the poolside bar of Atlantica Miramare Beach Hotel. Alternatively, recline in absolute comfort on a sun lounger nestled amidst the hotel's lush gardens. For the cooler months, an indoor pool is also at your disposal.
Indulge in a delectable à la carte dining experience in the open air at the restaurant, or opt for lighter fare at the brasserie by the poolside. The premises boast a total of 6 distinctive venues for wining and dining, ranging from the elegant lobby bar to a specialised steak restaurant.
Admire sweeping views of the sea or the meticulously landscaped gardens from the vantage point of your Mediterranean-style guest room. Every air-conditioned room grants access to a private balcony. The amenities of Limassol's resort centre await, conveniently located 5 km away from the welcoming grounds of Atlantica Miramare Beach Hotel.